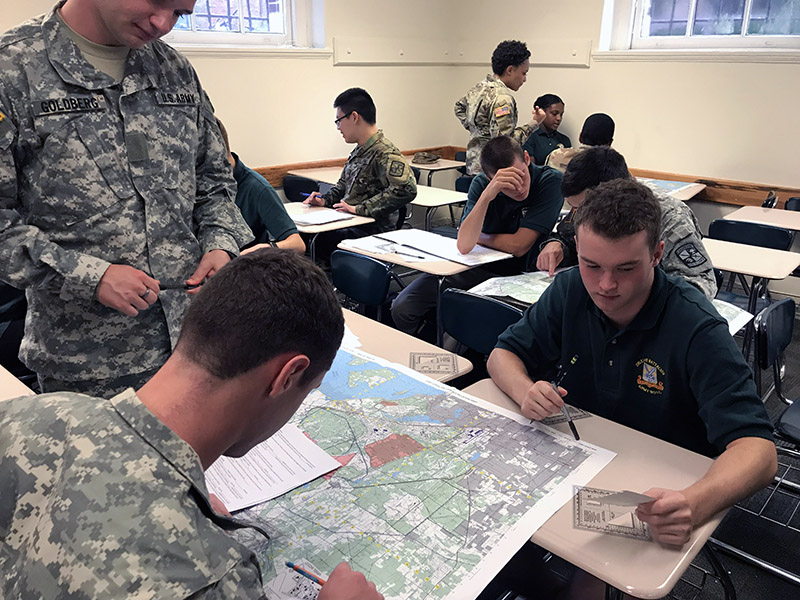 Our Cadets, once commissioned, go on to define the nation's Army.
The majority of the Orleans Battalion's Cadets are National Scholarship recipients or are pursuing federal contracts. There are many paths Cadets can take to get a federal contract. Graduates and Undergraduates are both eligible and the program can take anywhere between two and four years. National Scholarship awardees and federal contract recipient's are entitled to a great number of benefits. Most significantly, these Cadets are eligible to become Active Duty Officers in the United States Army.
Financially, Cadets in ROTC are taken care of through stipends and waivers. Cadets earn a monthly stipend of up to $500 (their  senior year) and receive $1200 annually for books and supplies. Additionally, the Orleans Battalion has partnered with Tulane University, Loyola University, and Dillard University, to grant Cadets from these schools free room and board while at college. Over the summers, Cadets have the opportunity to take part in paid training opportunities and, through programs like CULP, may be paid to work with Soldiers across the world. To be straight forward, prospective Cadets should not join ROTC primarily for the financial incentives. Nevertheless, most of the Cadets in our program can graduate college financially independent of their parents and debt free. Even Cadets who do not receive a national scholarship can still have their college loans covered by the Army upon their commissioning.
Although the Reserve Officer Basic Training Corps was created to produce reserve officers, over the course of time our national program has come to produce over 70% of the nation's Active Duty Officers. The potential to become an active duty officer upon graduation is, perhaps, the greatest incentive Cadets can have for joining our program. A career with benefits for food, housing, medical services, and much more,  new Army Officers as Second Lieutenants can make the civilian equivalency of $68,000 within the first four years of Active Duty. Selected Cadets for the Army's Professional Services programs can make a great deal more. Serving as young leaders in charge of millions of dollars of equipment, the Second Lieutenants who leave our program are placed in positions of responsibility and authority that they could get no where else in the world. Furthermore, the skills they develop, potentially in logistics or cyber warfare, can be easily transitioned to the civilian workforce. Not all of are Cadets are awarded Active Duty positions, those who are though are given meaningful career opportunities