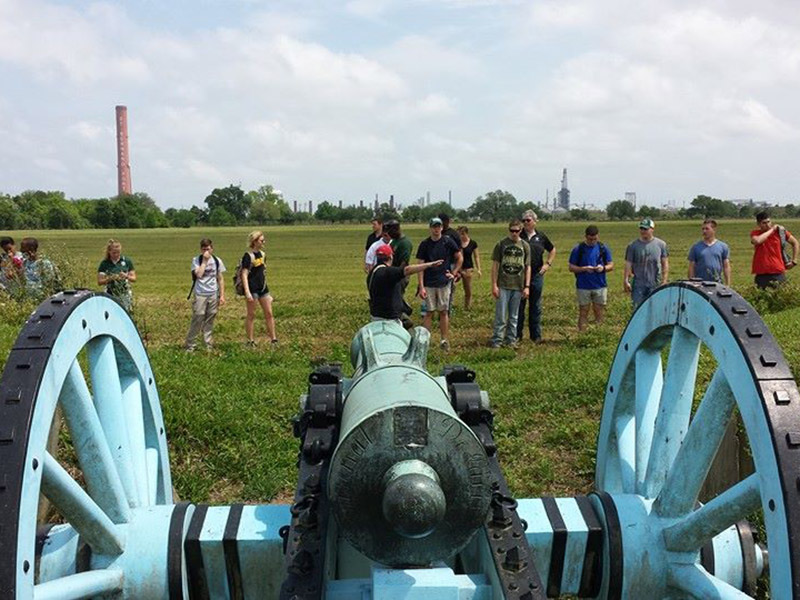 A Battalion is unlike any other.
Our Battalion has also taken the initiative to hold very high physical and academic standards. Having Physical Training (PT) sessions three to five times a week and mandatory study halls for Cadets who need help, our unit is deeply invested in the academic success of our Cadets and their physical well being. Creating a strong regimen for our Cadets, we find that many students actually improve their grades after joining the program. The numbers, though, speak for themselves. In the entire Southeast region, the Orleans Battalion placed in the top 25% for GPA and PT scores. 
Recruiting from six different schools across New Orleans, our Cadet body is one of the most diverse in the country. Not just ethnically and economically, but culturally and philosophically. Our nation's army is a diverse organization, and we believe our Battalion does a great job of emulating that diversity. A certain level of social and logistical awareness is fostered in our Cadets that is revealed through their success both as Cadets during summer training and as future Officers. 
The Orleans Battalion borrows heavily from the city in which it was formed. Renowned for its cultural heritage and historical significance, New Orleans is home to The National World War II Museum, the Confederate Memorial Hall, and a number of major battle fields. Our unit has been able to use these assets for class demonstrations and ceremonies. The gateway city of the Mississippi river, New Orleans continues to host a large, vibrant military community. Our Battalion has had the opportunity to march in Mardi Gras parades, conduct Color Guards at NBA, NCAA, and NFL games, and build ties with numerous local High School JROTC units. 
Cadets in our Battalion have opportunities they could not get anywhere else in the nation.